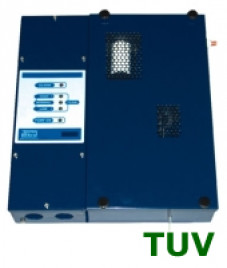 AN510 - AN510IR Toxic gas analyzer
The system consists of a long lasting vibration pump electronically controlled by a flow sensor that keeps flow rate of sucked fumes even in the analysis cell.
This solution has been planned to get even measuring rates in spite of the inevitable changes occurring due to depression in the stack, flow and temperature of comburent air, and a progressive growth of leaks in filters and suction pipimg due to the accumulation of impurity and moisture.
AN510 is supplied equipped with SO105 – fume suction probe.
The fume sucked by the pump through a copper dissipater is cooled down, separated from condensation water, then dried again trough a coalescence filter, and finally purified from the residual foreign matters through a further filter, before flowing into the analysis cell.
Condensation water coming from the dissipater or coalescence filter, if any, is collected in a cell equipped with an electronic level gauge which drains it automatically through a valve.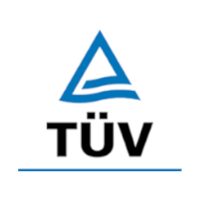 Specifications
Standard Specification:

Power supply 230Vca 50-60HZ (+10-15%)
Absorption 50 VA max a 230Vac
Linear CO input on 2 wires measure range 4÷20mA (0÷1000 ppm) max. load 600 ohm
Linear O2 input measure range 4÷20mA (0,0÷25,0%) max. load 600 ohm
Linear NO (opz) input on two wires measure range 4÷20mA (0÷1000 ppm)max. load 600 ohm
Toxic gas resolution O2 resolution measure range 4÷20mA (0÷1000 ppm) max. load 600 ohm
Work Temp. e Umidity from +5° to + 45°C / from 15 to 95%
Raccordo camino 1 ½" Female
Size (H x L x W) 370 x 329 x 80 mm
Standards and approvals Norma EN ISO/IEC 17025 Decreto Legislativo 3 aprile 2006 n° 152 In fase di certificazione QAL1

Download:
| Type | Sensors | Gas | measuring range |
| --- | --- | --- | --- |
| AN510C | Elettrochimico | CO | 0-1000 ppm |
| AN510C1 | Elettrochimico | CO | 0-10.000 ppm |
| AN510C2 | Elettrochimico | CO | 0-4000 ppm |
| AN510CC | Elettrochimico | CO-CO | 0-300 ppm X 2 |
| AN510CN | Elettrochimico | CO-NO | 0-1000 ppm X2 |
| AN510CN1 | Elettrochimico | CO-NO | 0-10.000 ppm - 0-1000 ppm |
| AN510CN2 | Elettrochimico | CO-NO | 0-4000 ppm - 0-1000 ppm |
| AN510CNO | Elettrochimico | CO-NO-O2 | 0-1000 ppm - 0-1000 ppm - 0-25 % |
| AN510CNS | Elettrochimico | CO-NO-SO2 | 0-1000 ppm X 3 |
| AN510OC | Elettrochimico | O2 - CO | 0-25 % - 0-1000 ppm |
| AN510OCH | Elettrochimico | O2-CO-H2S | 0-25 ppm - 0-1000 ppm - 0-100 ppm |
| AN510N | Elettrochimico | NO | 0-1000 ppm |
| AN510ON | Elettrochimico | O2-NO | 0-25 % - 0-1000 ppm |
| AN510IR | NDIR | CO | 0-1000 ppm |
| AN510IROC | Elettrochimico - NDIR | O2 - CO | 0-25 % - 0-1000 ppm |
| AN510IR1 | NDIR | CO | 0-4000 ppm |
| AN510IR2 | NDIR | CO | 0-10.000 ppm |