Extension of ATEX certificate
31 December 2011
With the extension 02/11 of our certificate CESI 03 ATEX 323 we have reached the adaptation to the standards EN60079-0:2009 and EN60079-1:2007 of our Gas detectors in anti-exploding custody for their use in areas with potential explosive atmospheres, models such as TS293, SE138 and SE193, characterized by the following new branding: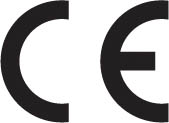 0722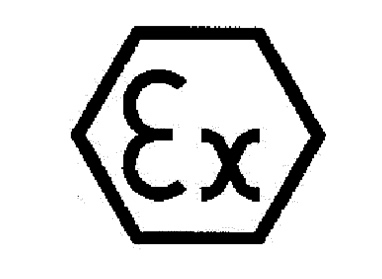 II 2 G   Ex d II C T6 Gb
---
I PLUS: NEW GENERATION DETECTORS WITH THE POSSIBILITY TO REPLACE THE SENSOR CARTRIDGE
Tecnocontrol presents the excellence in the field of gas detection with the products selection here presented. They can claim performances and standards which cannot find any competitors on the market. Two buttons (F1 and F2) on each instruments allow ordinary maintenance operations; in this way the system is free from any software or external device which has an asynchronous speed of development compared with sensors. This would made the maintenance services difficult for the plant inspection.
Zero Set
At the moment of installation might be necessary the "ZERO" regulation; this is an operation which can be made simply by pressing a specific sequence of the buttons F1 and F2.
In the normal working period, the detector will automatically adjust the zero drift whether the absence of dangerous conditions has been recognized. By the way, it is always possible to do the operation manually in any necessary occasion.
ROUTINE MAINTENANCE: STREAMLINED SETTING
According to the regulation in force, you are supposed to check periodically that the detector works in a correct way. Also in this case, the operation is extremely simple
Using a specific sequence of the F1 and F2 keys you will be allowed to enter the calibration phase. The red led blinks.
The gas is delivered by a calibration kit connected to the gas tank sample.
You have to wait until the red led turns into a fixed light. Then you need to confirm by using the F2 key.

The red led stops blinking and turns into fixed light only if all the operations have been run correctly, since the sensor is able to discriminate any operator's mistake.

Now the calibration has been completed.

Otherwise you can simply replace the pre-calibrated cartridge.
EMERGENCY MAINTENANCE: REPLACEABLE SENSOR CARTRIDGE
All new generation detectors are made with the possibility to replace the sensor cartridge in field.

The cartridge, together with its references for the traceability of the sample calibration gas, is equipped with calibration electronics: its replacement doesn't require more operations.
MAINTENANCE ADVANTAGE:
ROUTINE MAINTENANCE – the replacement of the cartridge cuts the calibration times with gas and renews it completely.
EMERGENCY MAINTENANCE – simply using the replacement cartridges, you can proceed to their replacement in field, avoiding the detectors disassembly and re-assembly, operations which are necessary in case of a maintenance made in lab. The replacement of the cartridge makes your emergency maintenance very quick and cheap.